Congratulations to the DeathMatch Champions (tDMC) [swatllama, Lokio] for winning the teamplay event! In second place we had a great showing from w00p [Benkei, lagout], and =DK= [hamon, Avior] took third place, getting them their first podium finish in a while! Congrats and thanks to everyone who played.
Stream vods: notas's very entertaining casting (part1, part2), swatllama's POV
Demos: https://drive.google.com/file/d/1Vb6gdGnQi0y41j01bX81m6Qmd5i3llLK/view?usp=sharing
Bracket: https://challonge.com/iyb3f3mu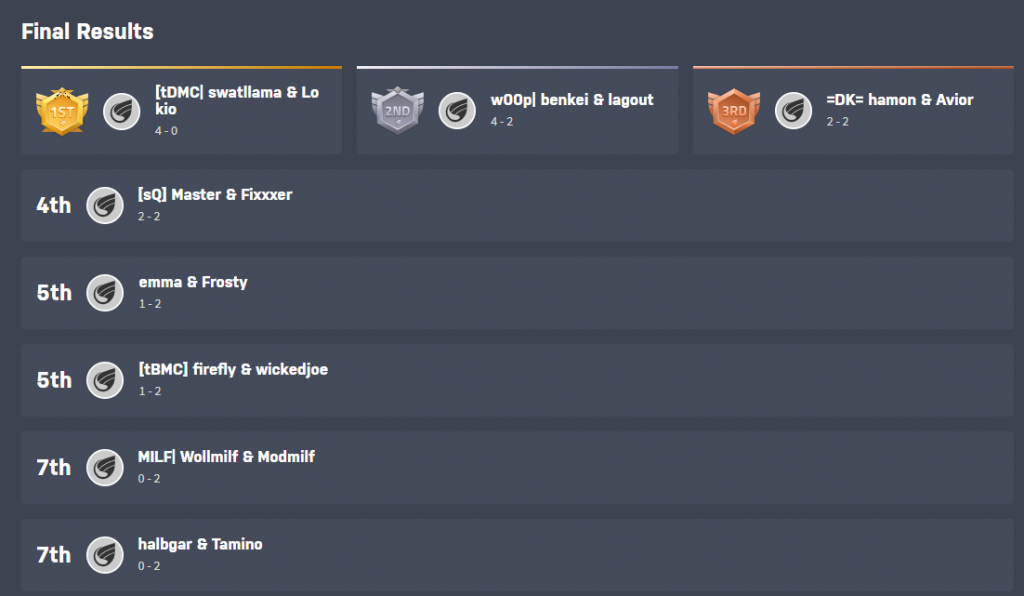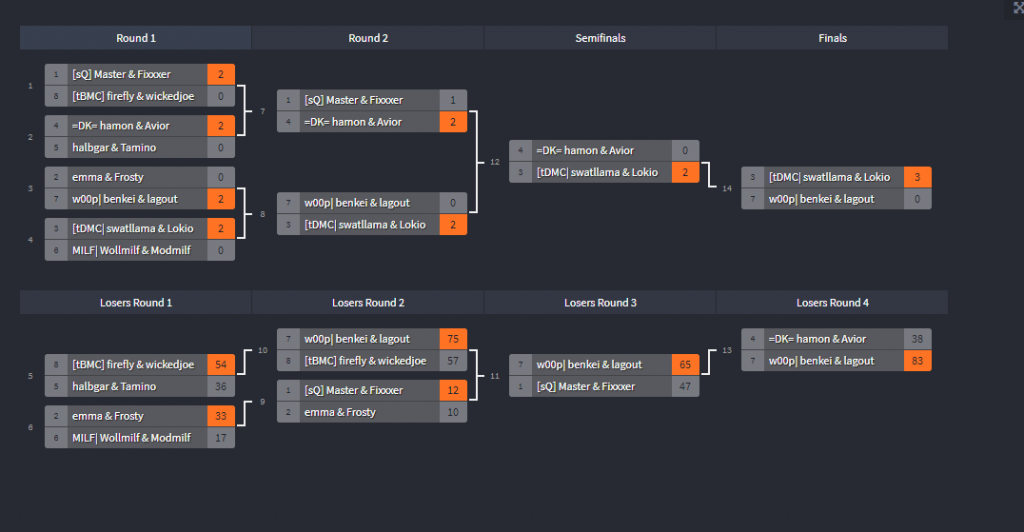 Let us know in the poll what mode you want to see for February!

Loading ...