Recent Posts
1
« Last post by Doko on May 23, 2018, 06:18:06 pm »

2
« Last post by Kato on May 21, 2018, 10:45:03 am »
The mouse problem is fixed since the last windows update ( april 2018 ), see here :
https://github.com/assaultcube/AC/releases
, this don't fix my problem with the menus that exit in windows when clicking on it for the last version of sauerbraten.
But now i use the "sauerbraten 2013 02 03" old version to finish my map because i can compile with success the sauerbraten.exe file with my mod or without my mod, no errors in all menus when clicking on them, the exit in windows bug don't appear, the problem is only with the last version of sauerbraten the 2013 04 04.
As i say before, with the last sauerbraten version i can compile the "sauerbraten.exe" file but when in the game all menus respond with a exit in windows, this problem happen with the default source code shipped in the setup file "sauerbraten 2013 04 04" with no change inside the source code when compiling. Maybe the recent change in the code break something.
I keep the 2013 02 03 version for the moment to finish my map, i think there is no problem of map compatibility between 2013 02 03 and 2013 04 04 version to release it, it's only for my mod that can't be released for the last sauerbraten version until i found a way to fix it.
3
« Last post by Master on May 16, 2018, 08:04:25 pm »
nice idea dude, gj
4
« Last post by Kato on May 12, 2018, 02:21:54 pm »
I want to finish my crossfire map, but i encounter a problem with the source code from "sauerbraten_2013_04_04_collect_edition_windows.exe", this time i want to compile from a fresh installation of cube 2 engine with no modifications to track my previous problems cited in the beginning of this post, i can compile the sauerbraten executable file (both 32&64 bit) with no errors with the last codeblocks version (17.12),
The problem come when i launch the game, i'm in the main menu but when i click on one of the menu, it's a direct exit to desktop with no error message.
Someone can try to compile a sauerbraten executable file to see if it's the official source code of the 2013_04_04 version that's where there is the problem. Now i know it's not my mod that make this bad behavior, yes i know i forgot to make this test in first since my last post to exclude problems step by step, and for information the last version of Codeblocks speed up my compilation in only 1 minutes instead of 3 minutes

to have executable files compiled.
5
« Last post by h8 on May 11, 2018, 07:01:27 pm »
really nice map

6
« Last post by Salatiel on May 09, 2018, 01:37:24 pm »
Lol... Why?!

Why not?

7
« Last post by Doko on May 08, 2018, 08:23:46 pm »
Lol... Why?!

8
« Last post by Salatiel on May 03, 2018, 11:34:02 pm »
Now you can love both at same time:
Since Snout and Fixit share the same animations, it's not too hard to have a good result with body/head swap between them
I also removed the shoulder static armor, no special reason
To install just replace the "mrfixit" folder in
sauerbraten/packages/models
with this one:
https://drive.google.com/open?id=1r9NecNXnc2-VLd068vPpAZZOT25Doazr
the result is so good, that maybe under the snout helmet, we have another mrfixit
9
« Last post by star on April 28, 2018, 08:56:52 am »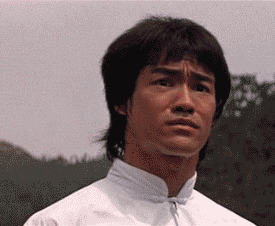 10
« Last post by h8 on April 28, 2018, 08:34:43 am »
Until now, we didn't even have a single Sauerbraten game server hosted in Asia, now we have 5 (including a Rugby server)!
The servers are hosted in Singapore so most Asian players can expect a ping of below 100

Aussies should also have a better ping than usual.
:: Ramen Rugby :: Server
https://sauertracker.net/server/139.99.98.232/28785
SauerAsia Open Servers #1,2,3,4
https://sauertracker.net/server/139.99.98.232/8100
https://sauertracker.net/server/139.99.98.232/8200
https://sauertracker.net/server/139.99.98.232/8300
https://sauertracker.net/server/139.99.98.232/8400